NuRevealSkincare
Regular price
Sale price
$75.00 USD
Unit price
per
Sale
Sold out
Read about our clean formula standards
The Bright Eye Serum formula was voted Best Vegan Serum by The Vegan Project.
Crafted with pure oils, ensuring there are no fillers to compromise its effectiveness. Give your skin the nourishment it deserves with this luxurious oil blend. 
Achieve a revitalized and youthful look by placing several drops of Bright Eye around the eye area, gently massaging it into the skin. Glide it over your lids and under your eyes for a rejuvenating effect. Extend the love to your entire face and neck, indulging in the luxurious sensation of this enriching oil.
Not only does Bright Eye provide exceptional skincare benefits, but it also serves as the perfect primer for your makeup routine. Apply it as a base before applying your favorite makeup products, and watch as your makeup glides on effortlessly, achieving a flawless and long-lasting finish.
PRODUCT FEATURES:
- No Added Parabens or sulfates
- Manufactured in the USA
Zero synthetic fragrances are used in any of our products.  
Share
View full details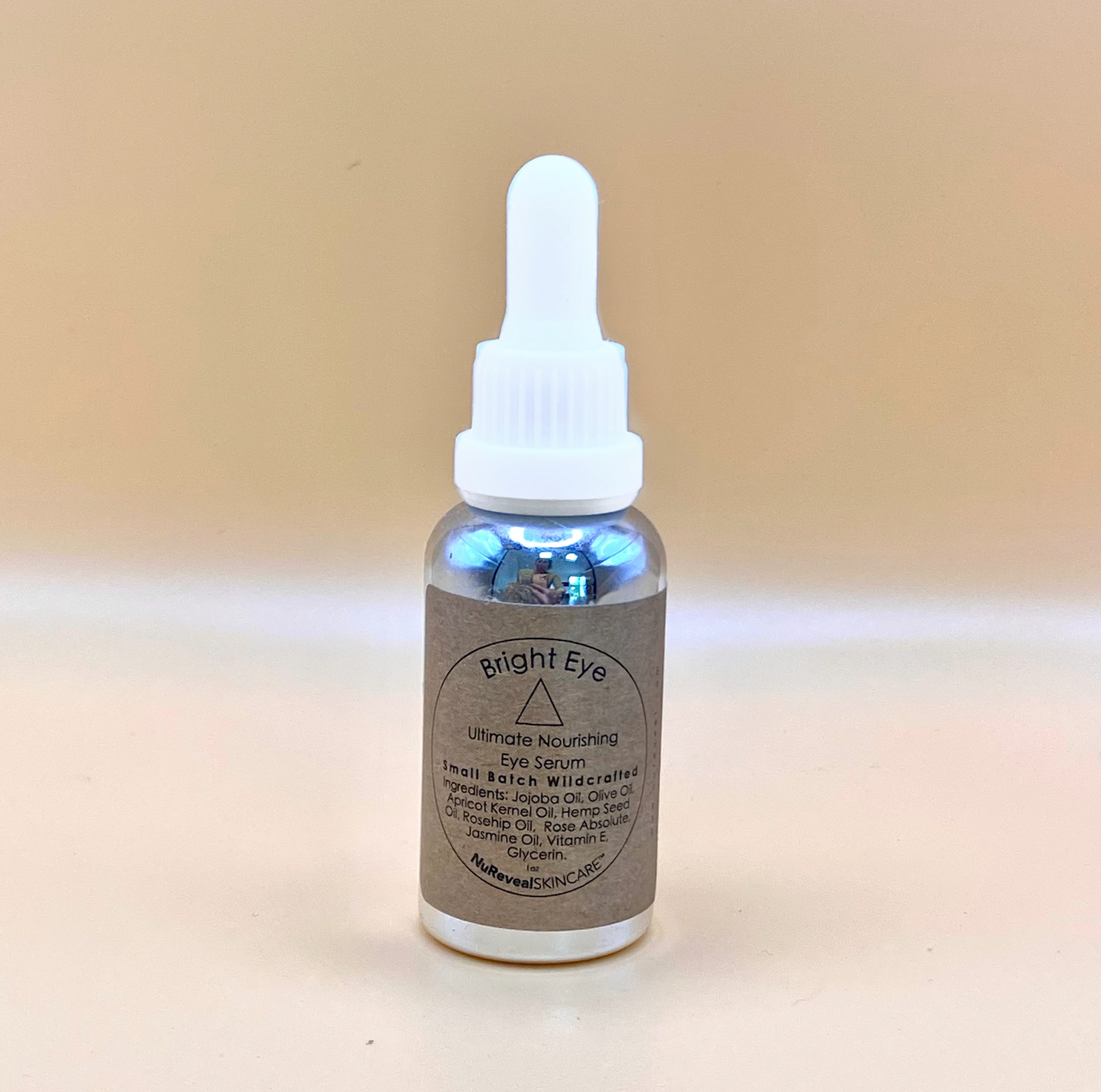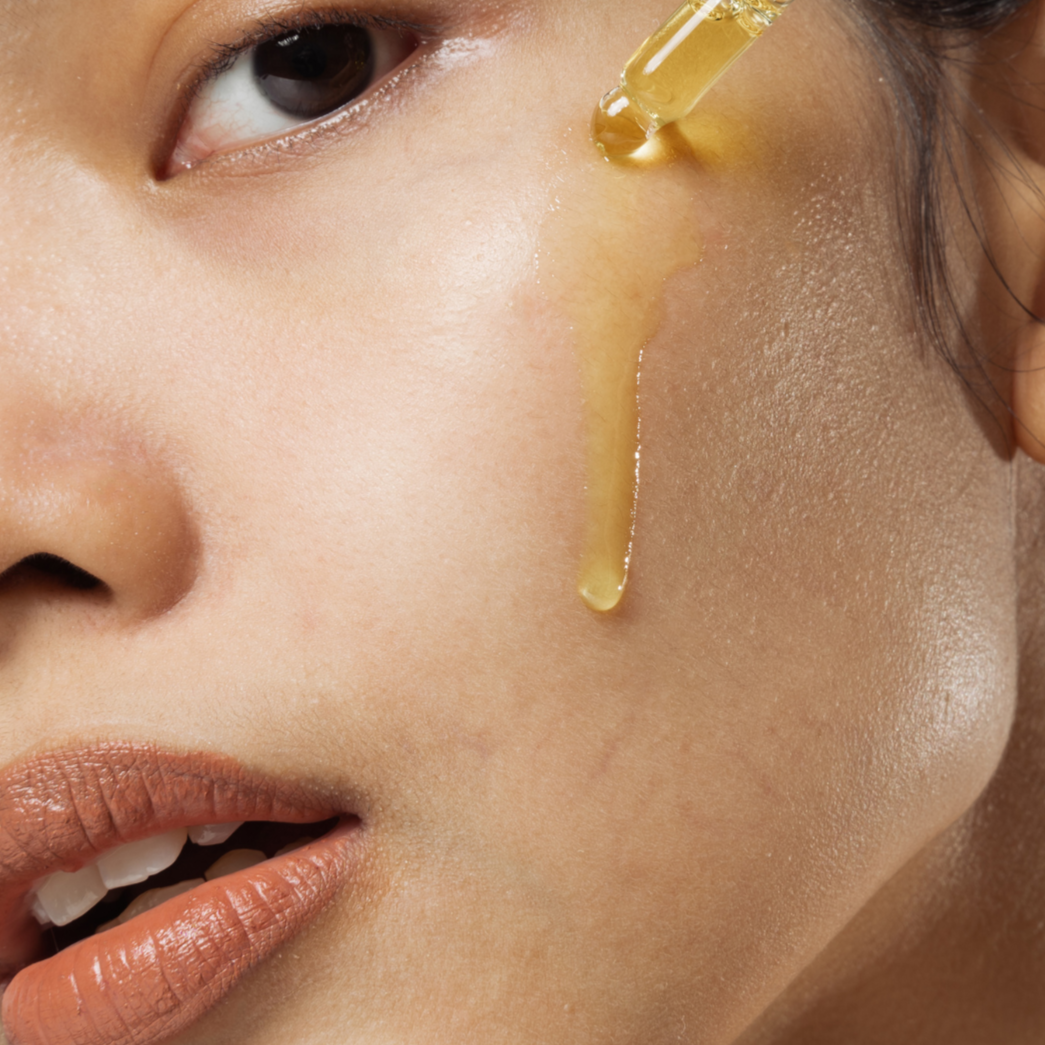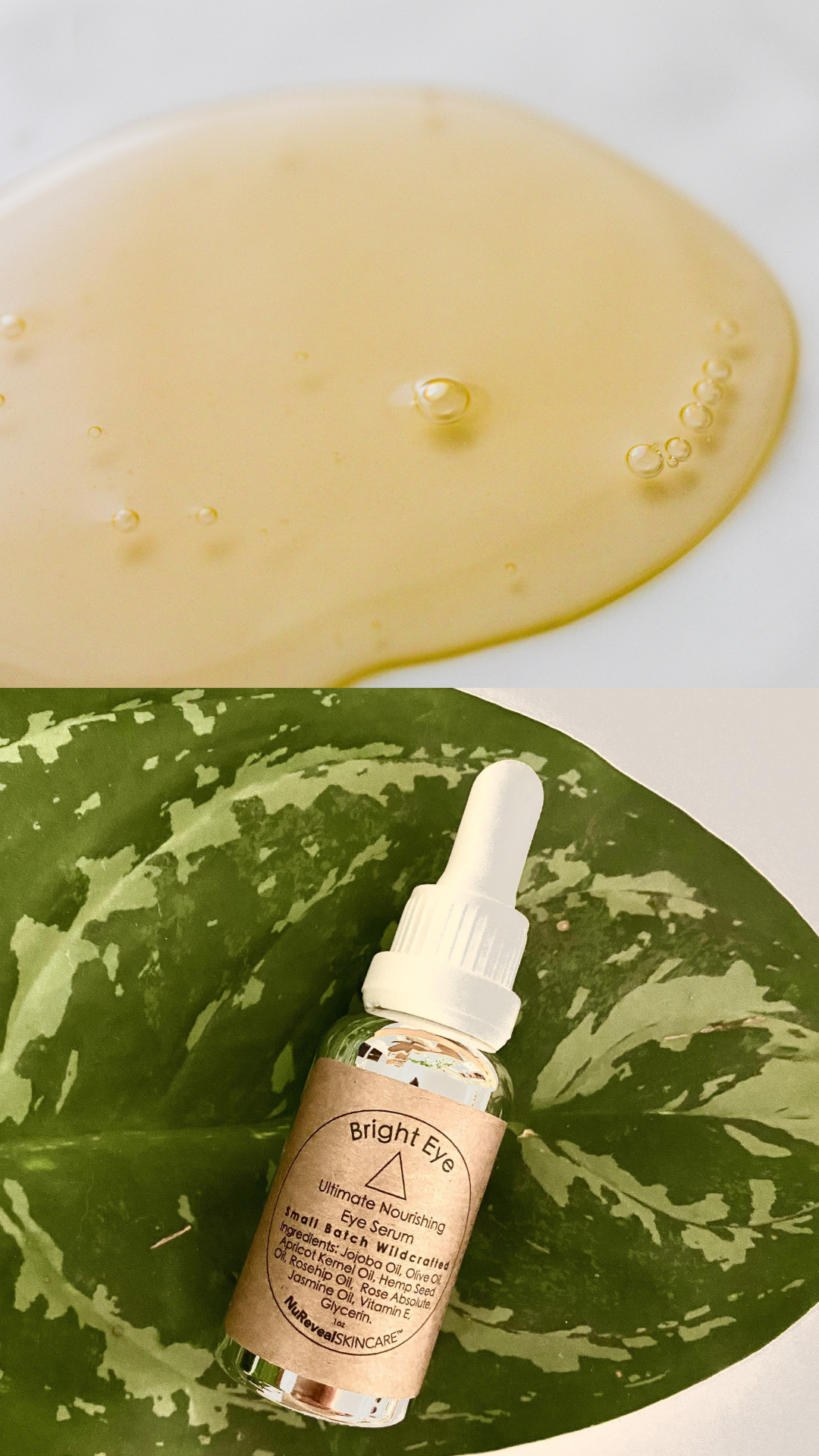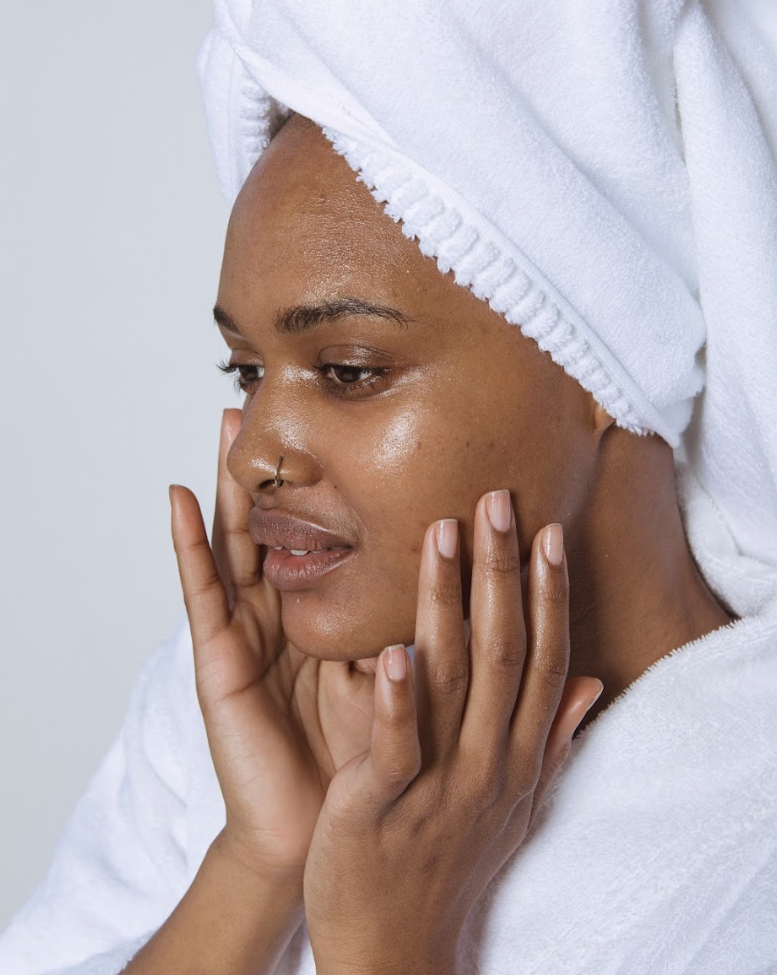 Collapsible content
Ingredients

Jojoba Oil, Rosehip Oil, Rose Absolute, Jasmine Oil, Vitamin E Oil, Hemp Seed Oil, Olive Oil, Apricot Kernel Oil.

All products are fresh for 2 years after opening. Do not keep products unopened for longer than 3 years to ensure freshness.
Why we chose these ingredients

Jojoba Oil: Closely resembles the skin's natural oils, making it easily absorbed and well-tolerated. It helps moisturize and balance the skin, promoting a healthy and revitalized appearance. Jojoba oil also has soothing properties, reducing redness and irritation.

Rosehip Oil: Rich in vitamins and essential fatty acids. It helps nourish and hydrate the skin, promoting a youthful and radiant complexion. Rosehip oil also possesses antioxidant properties, protecting against environmental damage.

Rose Absolute: Derived from roses and offers remarkable skincare benefits. It helps soothe and calm the skin, reducing redness and inflammation. Rose absolute also promotes hydration and supports a healthy skin barrier, leaving the skin feeling soft and supple.

Jasmine Oil: Possesses moisturizing and toning properties, helping to hydrate and firm the skin. It also has a delightful aroma that provides a soothing and calming effect, promoting relaxation and reducing stress.

Vitamin E Oil: A powerful antioxidant that helps protect the skin from free radicals and environmental stressors. It moisturizes and nourishes the skin, promoting a youthful and healthy appearance. Vitamin E oil also supports skin healing and soothes dryness.

Hemp Seed Oil: Rich in omega-3 and omega-6 fatty acids, which help moisturize and nourish the skin. It helps improve skin texture and tone, leaving it feeling soft and supple. Hemp seed oil also possesses anti-inflammatory properties, soothing irritation and promoting a balanced complexion.

Olive Oil: Anatural emollient that helps moisturize and soften the skin. It contains antioxidants and vitamins that nourish and protect the skin from environmental damage. Olive oil also helps maintain the skin's natural moisture balance, promoting a healthy and radiant appearance.

Apricot Kernel Oil: Apricot kernel oil is rich in vitamins A, C, and E, as well as essential fatty acids. It nourishes and softens the skin, providing deep hydration and improving skin elasticity.

Apricot kernel oil also helps soothe and calm irritated skin, leaving it feeling supple and rejuvenated.

How to use

Place several drops around the eye area and run over lids and under eyes and all over face and neck.

Note: Use under makeup as the perfect primer.
Bright Eye Serum - The Bright Spot of Skin Care Products
I love this product! Have been using for several years. Besides using at night, I apply a light amount prior to foundation. People routinely comment that my skin has a healthy glow. I think it's the Bright Eyes! Highly recommend checking it out!
BYE-BYE FINE LINES
I'm in my mid-30s and have started to notice fine lines around my eyes and mouth. Since incorporating Bright Eye into my routine, I've noticed a visible reduction in the appearance of fine lines. The serum is gentle yet effective, and the natural oils used in it have truly transformed my skin. I love that it's vegan and cruelty-free, and that it doesn't contain any harmful chemicals.
SKIN RADIANCE AT ITS BEST.
QUALITY PRODUCT!
Quality vegan product, would recommend to anyone.
AMAZING VALUE!
A little goes a long way. I like that I use it for many different things.