NuRevealSkincare
Regular price
Sale price
$64.00 USD
Unit price
per
Sale
Sold out
Read about our clean formula standards
Our meticulously crafted formula for TWO MOONS ☾☾ Night Face Cream, combines a potent blend of ingredients renowned for their anti-aging properties and ability to protect sensitive skin. 
The texture is whipped, buttery soft that not only feels incredible but also carries a naturally delicious scent made with essential oils (vanilla, mandarin, & grapefruit), perfect for those with sensitivities to artificial fragrances.
Formulated to hold in moisture, calm irritated or red skin, help improve circulation to the skin and encourage cell renewal. Whether your skin is suffering from dryness, pigmentation issues, wrinkles and fine lines, redness, or even acne, this cream is here to provide a transformative solution.
Calming Essential Oils: These oils work in harmony to soothe and pacify the skin, helping to alleviate dryness, redness, and irritation. 
Potent Anti-Aging Ingredients: Our formula is enriched with a powerhouse of ingredients renowned for their anti-aging properties. Each ingredient plays a vital role in targeting specific concerns, such as dryness, pigmentation issues, wrinkles, and fine lines. Experience the transformative effects of these carefully selected ingredients, as they work synergistically to restore youthfulness and radiance to your skin.
PRODUCT FEATURES:
- No Added Parabens or sulfates
- M
anufactured
 in the USA
Zero synthetic fragrances are used in any of our products.  
Share
View full details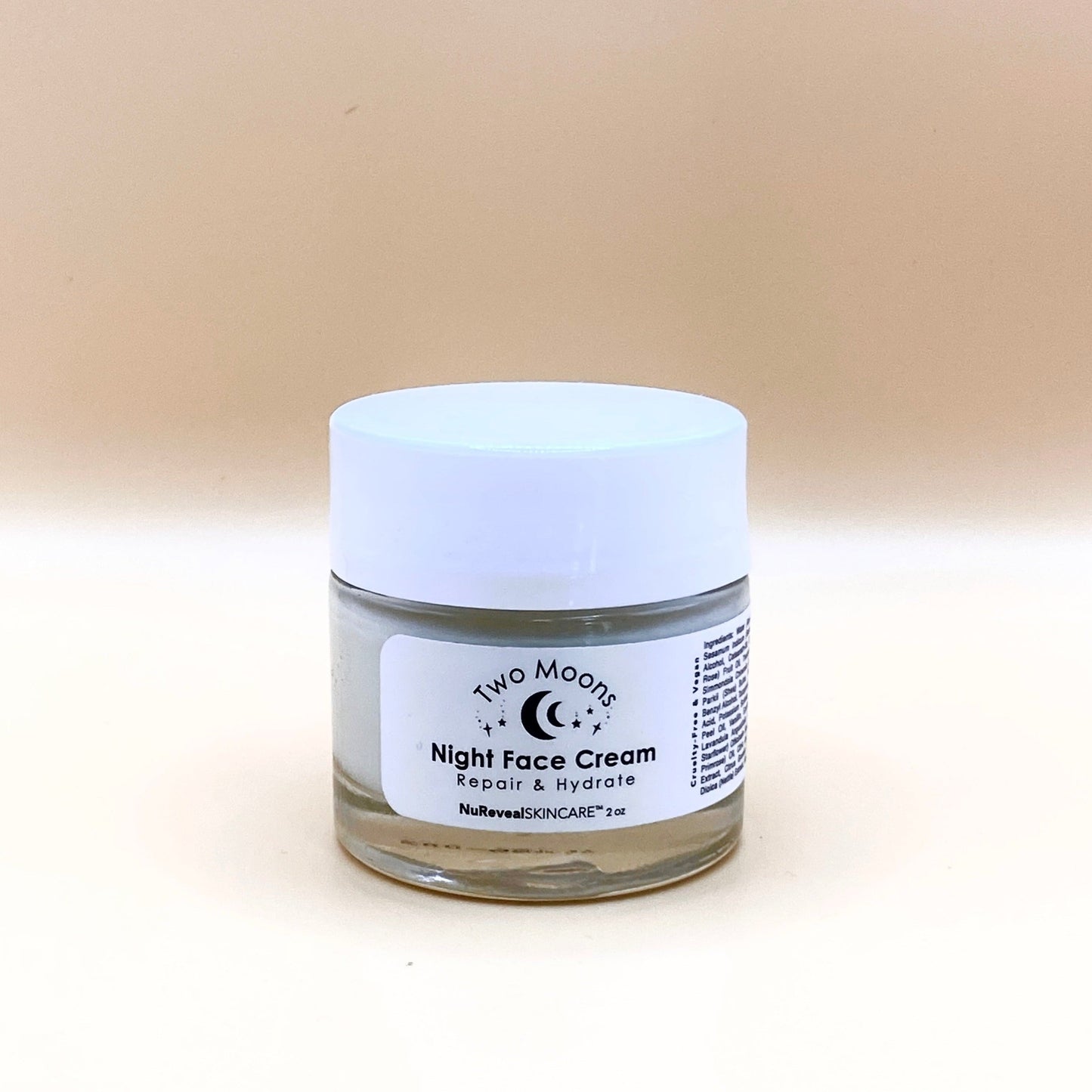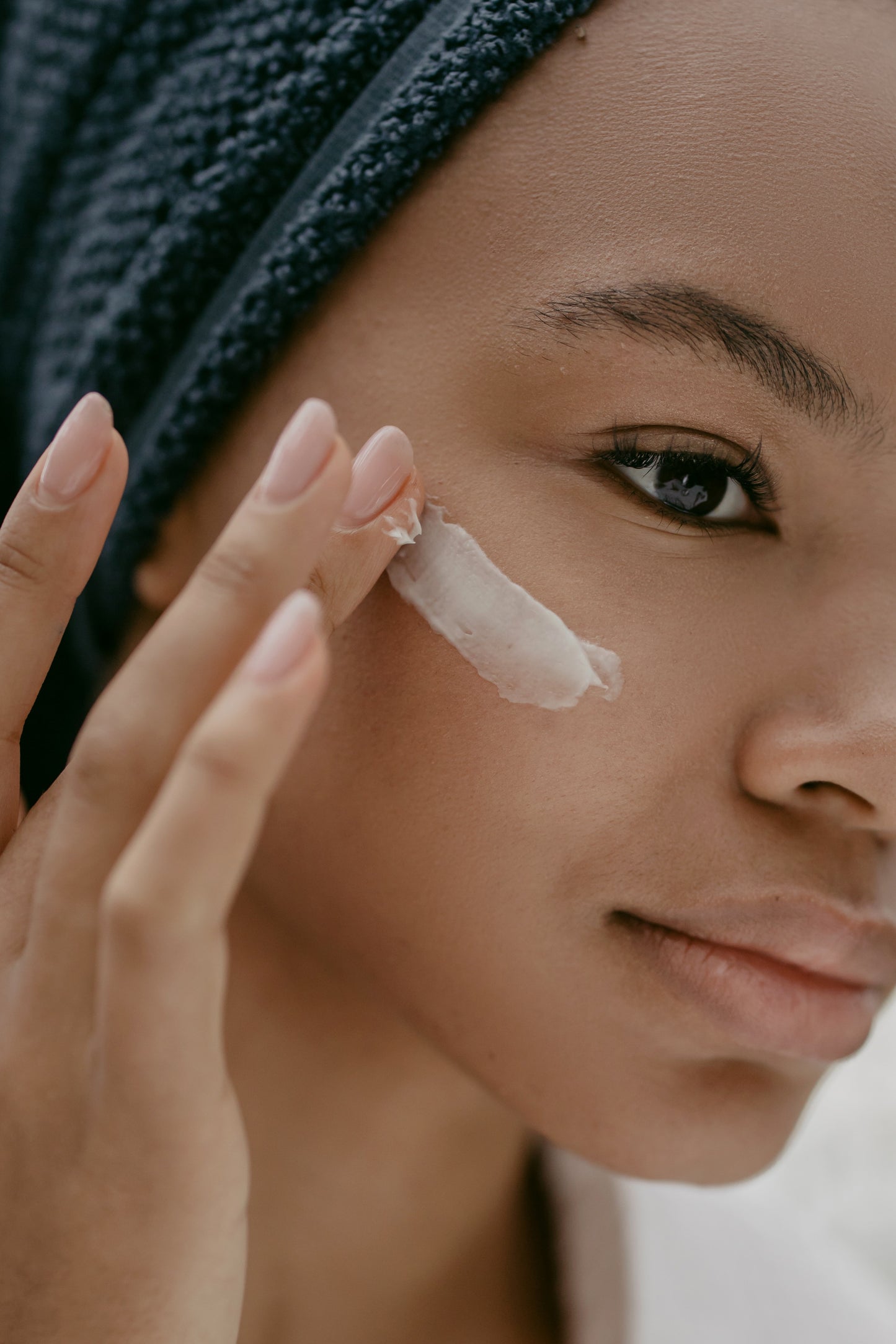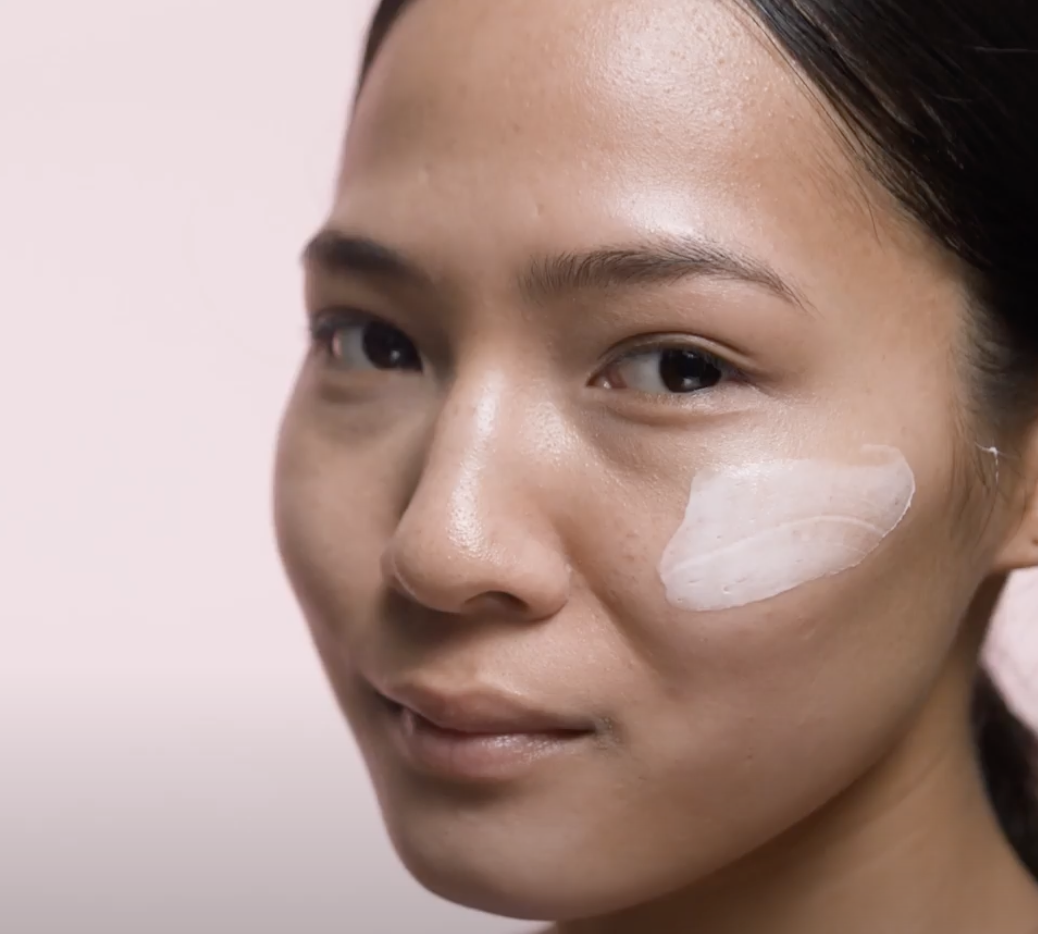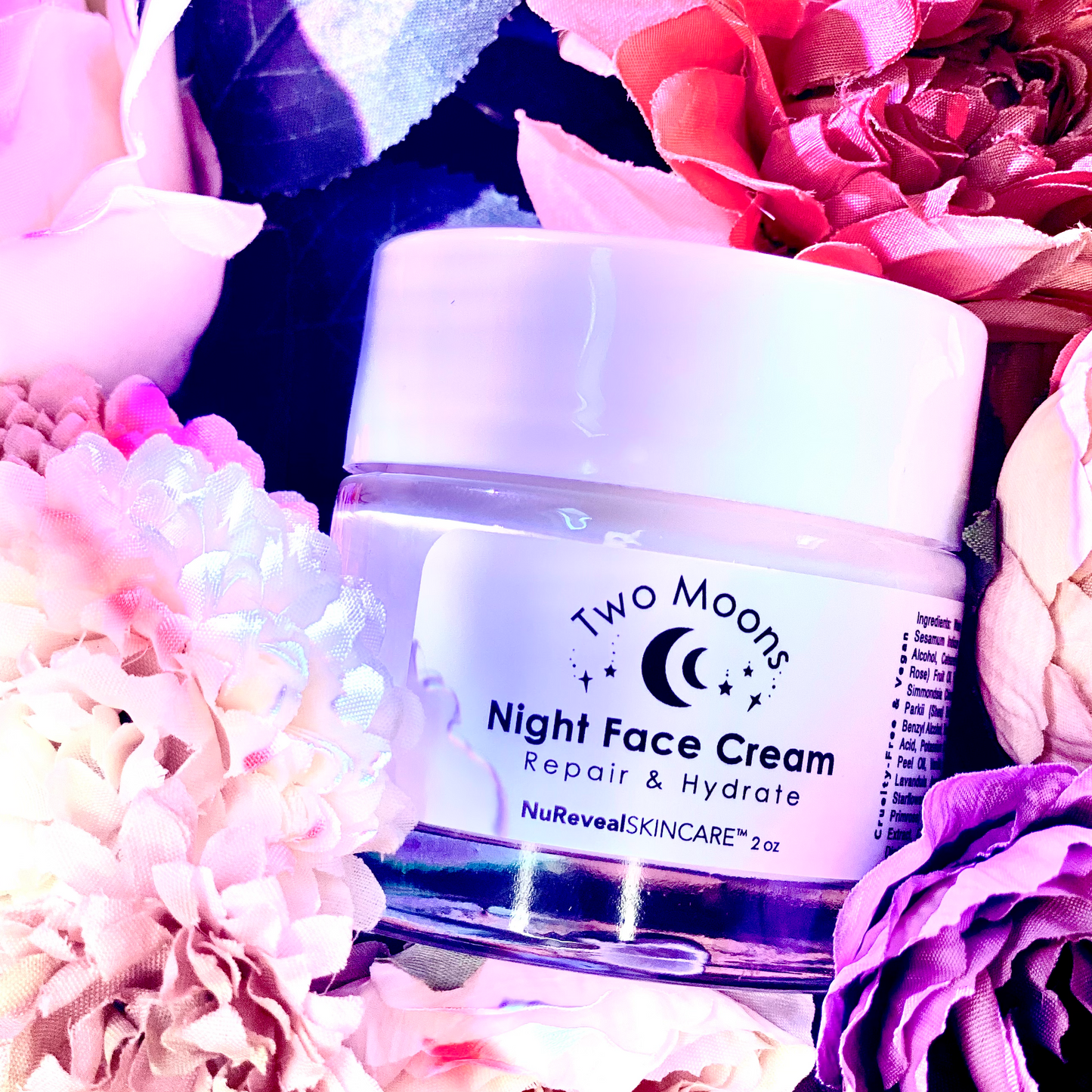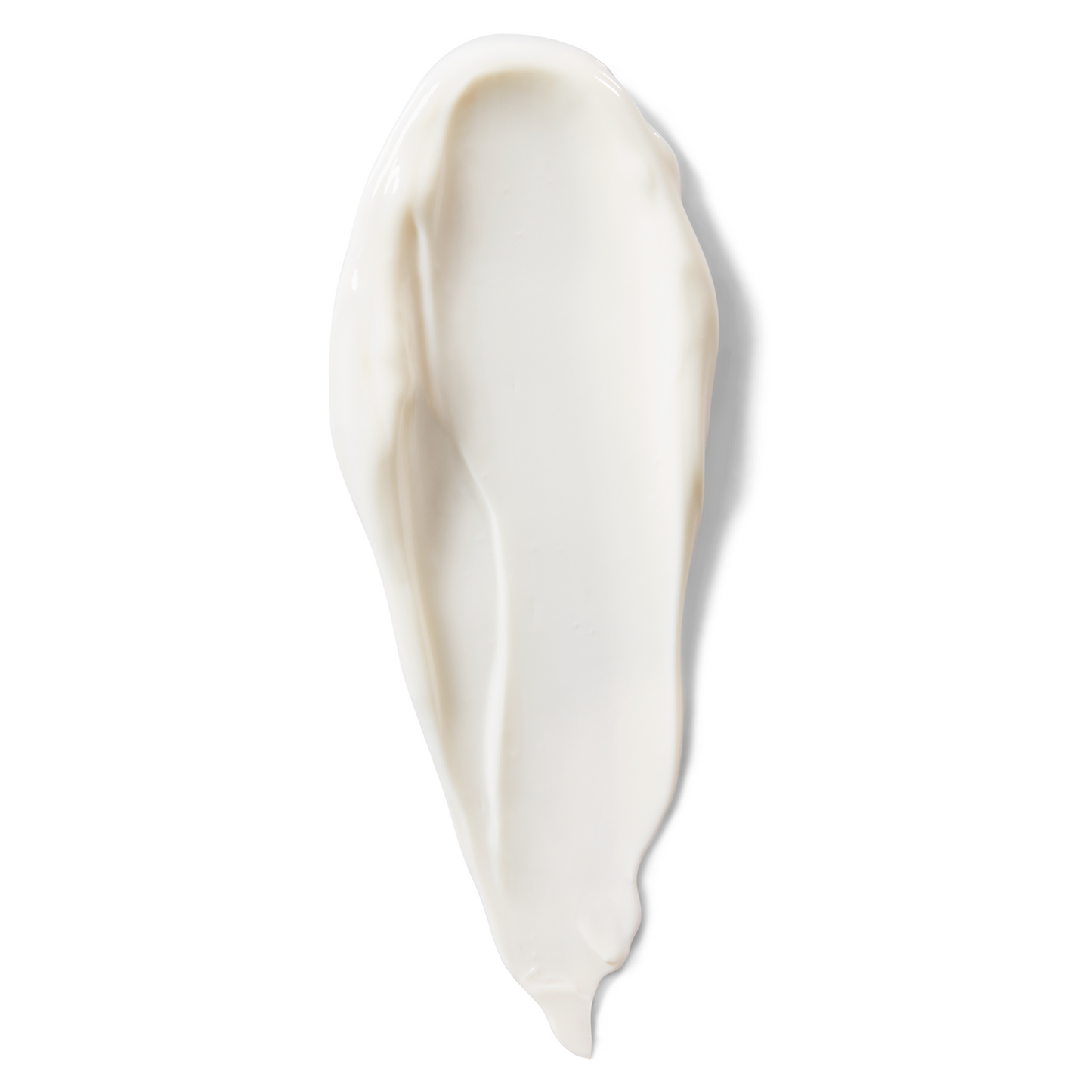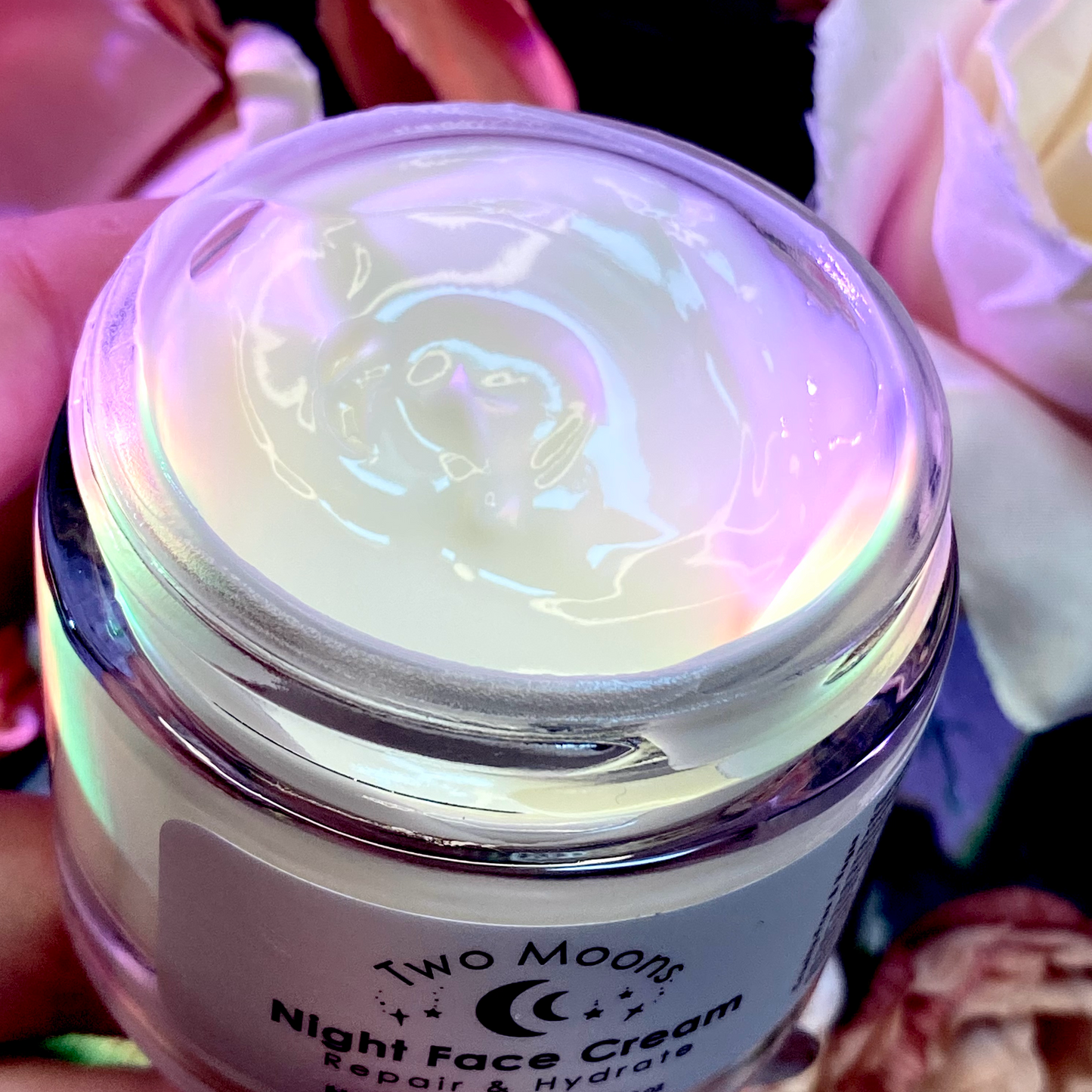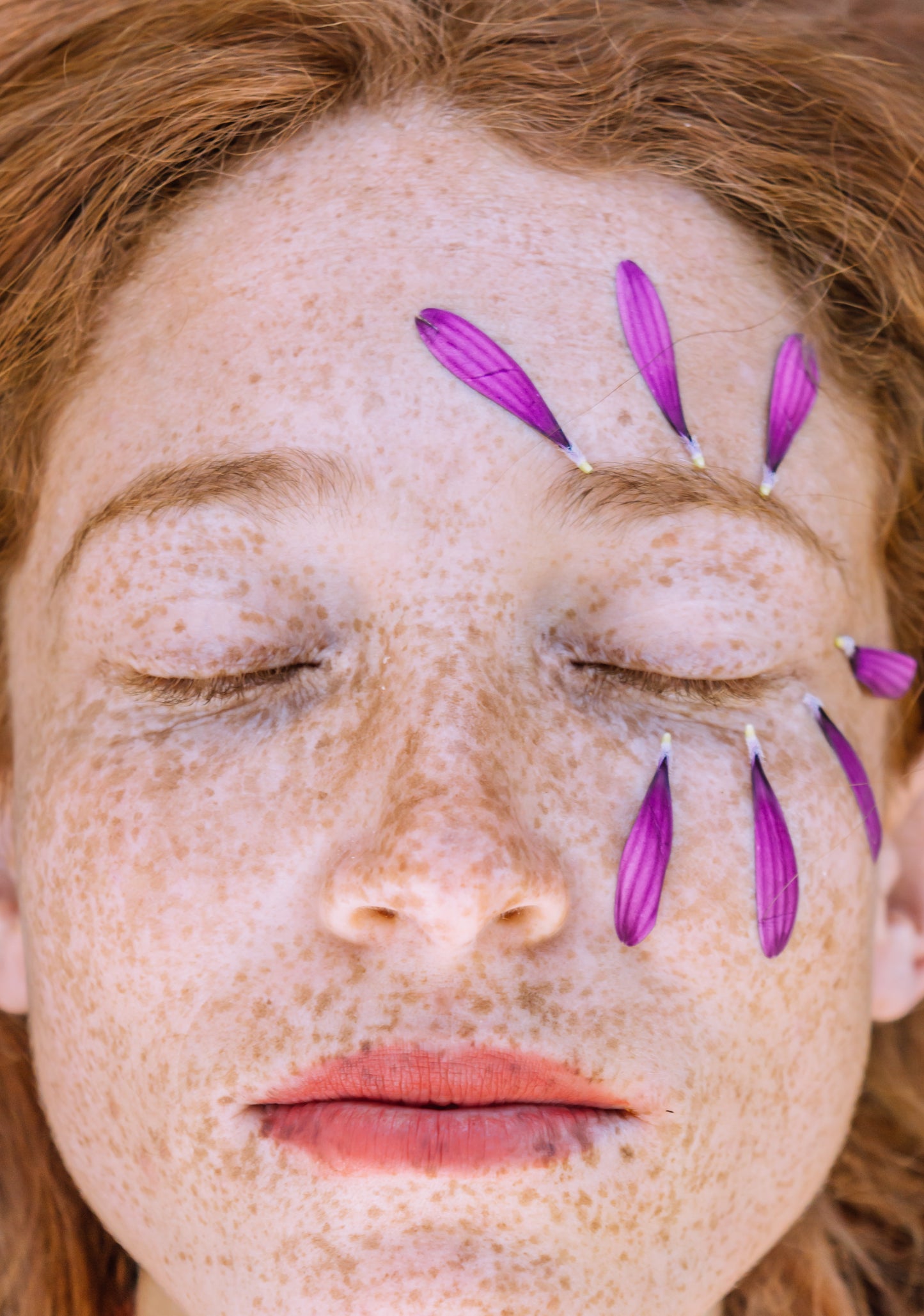 Collapsible content
Ingredients

Water (Aqua), Aloe Barbadensis Leaf Juice, Sesamum Indicum (Sesame) Seed Oil, Glycerin, Cetearyl Alcohol, Ceteareth-20, Cetyl Alcohol, Rosa Canina (Dog Rose) Fruit Oil, Theobroma Cacao (Cocoa) Seed Butter, Simmondsia Chinensis (Jojoba) Seed Oil, Butyrospermum Parkii (Shea) Butter, Persea Gratissima (Avocado) Oil, Benzyl Alcohol, Tocopherol, Sodium Benzoate, Dehydroacetic Acid, Potassium Sorbate, Citrus Nobilis (Mandarin Orange) Peel Oil, Vanillin, Equisetum Arvense (Horsetail) Extract, Lavandula Angustifolia (Lavender) Oil, Borago (Borage/Starflower) Officinalis Seed Oil, Oenothera Biennis (Evening Primrose) Oil, Citric Acid, Arctium Lappa (Burdock) Root Extract, Citrus Grandis (Grapefruit) Seed Extract, Urtica Dioica (Nettle) Extract, Vanilla Planifolia Fruit Extract.
Why we chose these ingredients

ALOE LEAF JUICE: Aloe vera is known for its soothing and healing properties. It deeply hydrates the skin, promotes cell regeneration, and calms inflammation, making it an ideal ingredient for addressing dryness and irritation.

SESAME SEED OIL: Packed with essential fatty acids, vitamins, and antioxidants, sesame seed oil nourishes and rejuvenates the skin. It helps maintain skin elasticity, protects against environmental damage, and provides a soft and smooth complexion.
GLYCERIN: An effective humectant, glycerin attracts and retains moisture in the skin, keeping it hydrated and plump. It helps improve skin barrier function, reduces water loss, and leaves your skin feeling moisturized and supple.

DOG ROSE FRUIT OIL: This oil is rich in essential fatty acids, antioxidants, and vitamins, such as vitamin C. It helps brighten the skin, promotes collagen production, and improves overall skin texture. Dog rose fruit oil also helps protect the skin against environmental stressors and reduces the appearance of scars and blemishes.

COCOA SEED BUTTER: Cocoa seed butter is a natural emollient that deeply moisturizes and nourishes the skin. It forms a protective barrier that locks in moisture, improves skin elasticity, and helps heal dry and damaged skin. Cocoa seed butter also contains antioxidants that combat free radicals and promote a youthful complexion.

JOJOBA SEED OIL: Jojoba oil closely resembles the natural oils produced by our skin, making it easily absorbed and highly compatible. It helps regulate sebum production, moisturizes without clogging pores, and balances the skin's oil production. Jojoba seed oil also possesses anti-inflammatory properties, soothing and calming the skin.

SHEA BUTTER: Known as a "skin superfood," shea butter is rich in fatty acids and vitamins that nourish and moisturize the skin. It helps reduce dryness, blemishes, and dark spots, while also providing anti-inflammatory and healing properties. Shea butter is non-comedogenic, meaning it won't clog pores, making it suitable for various skin types.

AVOCADO OIL: Rich in vitamins, antioxidants, and essential fatty acids, avocado oil deeply nourishes and hydrates the skin. It promotes collagen production, improves skin elasticity, and helps protect against environmental damage, leaving your skin feeling rejuvenated and supple.

MANDARIN ORANGE PEEL OIL: This oil stimulates the growth of new skin cells, promoting a more even skin tone and reducing pigmentation issues and scars. It enhances blood and lymph circulation, improving overall skin health and radiance. Mandarin orange peel oil provides a refreshing scent and a revitalizing effect on the skin.

VANILLIN: With antibacterial and antioxidant properties, vanillin helps soothe redness and irritation while preventing breakouts. It provides a calming effect on the skin, leaving it feeling nourished and protected.

HORSETAIL EXTRACT: Packed with anti-inflammatory benefits, horsetail extract soothes and calms irritated and sensitive skin. It aids in the healing process of rashes, burns, and wounds. Horsetail extract also promotes a tighter and firmer appearance, providing a more youthful look to the skin.

LAVENDER OIL: Lavender oil is renowned for its anti-inflammatory and skin-soothing properties. It reduces inflammation, discoloration, and redness, promoting a more even complexion. Non-comedogenic in nature, lavender oil doesn't clog pores, making it suitable for various skin types.

BORAGE SEED OIL: Borage seed oil is a powerhouse ingredient for treating skin inflammation, including conditions like eczema, dermatitis, psoriasis, and rosacea. Its lightweight texture hydrates the skin without leaving a greasy residue, providing nourishment and balance.

EVENING PRIMROSE OIL: Known for its ability to improve skin hydration and elasticity, evening primrose oil is rich in essential fatty acids. It helps regulate sebum production, promoting a balanced complexion. The rejuvenating properties of evening primrose oil contribute to smoother and more supple skin.

BURDOCK ROOT EXTRACT: Burdock root extract has been used for centuries in traditional medicine. It effectively treats acne, eczema, and psoriasis, improving overall skin health. By improving circulation, it contributes to a healthier complexion.

GRAPEFRUIT SEED EXTRACT: This extract offers powerful anti-inflammatory benefits, making it a valuable addition to skincare products. With high amounts of omega chain fatty acids and vitamin E, grapefruit seed extract is known to nourish and protect the skin from environmental pollutants.

NETTLE EXTRACT: Nettle extract accelerates the healing process of burns and scars, providing relief and promoting skin rejuvenation. It soothes skin allergies and regulates natural sebum production. Nettle extract acts as a natural astringent, tightening and firming the skin, while also assisting in the treatment of acne.

VANILLA FRUIT EXTRACT: Abundant in antioxidants, vanilla fruit extract helps reverse free radical damage and protects the skin from environmental pollutants and toxins. It aids in slowing down signs of aging such as age spots, wrinkles, and fine lines. Vanilla fruit extract promotes a youthful and radiant complexion.

How to use

Use nightly as well as under makeup if needed for extra moisture.
Love this moisturizer!!
This moisture is the bomb, love it! Smells amazing and hydrates and softens my skin so beautifully. I would highly recommend this product and love the fact that I know I'm putting something nutritious and chemical free on my face.
Love this face cream
I'm on my second jar! I apply it nightly before bed. Emollient and not oily. Subtle wonderful scent.
HAS HELPED WITH MY HYPERPIGMENTATION!
This cream is like a tall glass of water for my dry skin. It's so thick and moisturizing, and the delicious scent is an added bonus. AND Peta likes this brand so....
THIS CREAM IS A MIRACLE WORKER!
I've tried so many night creams and this one is by far my favorite. It's so hydrating and really helps with redness and acne.
LUCIOUS!
The cocoa seed butter in this night cream provides the perfect protective barrier for my skin. It really helps lock in moisture without the grease effect! Summers are bad I get dry cracked skin but not with this cream. I also put a layer of vaseline over this cream.